yehudrhi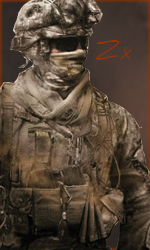 Hors ligne



Inscrit le: 12 Mai 2016
Messages: 79


Localisation: Marseille

Point(s): 79
Moyenne de points: 1,00
Posté le: Dim 9 Juil - 21:01 (2017)

 

   Sujet du message: Amazing Leaders Vol 1 Spiritual Warfare

---

Amazing Leaders: Vol. 1 - Spiritual Warfare

by

Francis McIntire

->>>

DOWNLOAD BOOK

Amazing Leaders: Vol. 1 - Spiritual Warfare



You and I will both take a step back and watch the two aviator pilgrims finding their way together – the Kid (or Kid) and Sums. The 'call signs' are real and the aviators are real. The Kid is me, and I was born at a very early age and baptized Francis Edward McIntire, Jr. – the first in a line of seven boys raised in a fairly strict Roman Catholic family. Sums is William 'Wild Bill' Sumner, raised in the First United Methodist tradition, corn-fed, free range, and grew up on Friday-night lights.
I (Kid) married my college sweetheart – Patricia Leigh Carter from Avondale, Arizona. Pat, her two older sisters, and older brother were Air Force 'brats'- the son and daughters of a career military NCO who occupied Japan and won the Cold War as a G2 (intelligence) super-sergeant, and hiding in plain view as a musician in the Air Force Band. Pat and I met in my senior year of college, and married at my first duty assignment following pilot training. Pat was born in Tokyo, and we were married on the deck of the ski lodge at Mount Charleston – located north of Las Vegas, and west of the Las Vegas/Reno highway. Within two months of the nuptials we left Babylon and arrived in the United Kingdom, fully prepared to support and defend the Constitution of the United States, and the Alliance between the U.S. and its most trusted NATO allies.
Bill 'Sums' Sumner is from Abilene – known for the 'prettiest girls you've ever seen'. Bill chose more wisely than the others and married Karen from Arkansas. Bill and Karen set out on an adventure that was completely different from anything back home. Just as the four-year old appears god-like to the three-year-old; Sums' rank of Captain and the railroad tracks on his epaulets were a constant reminder to the butter-bars and first leftenants that regardless of where they had been or what they had done – Bill had been there first and had done that already.
The Kid and Sums flew with other Tigers, and other Tigers flew with them. The true nectar of the gods was not ambrosia, nor was it the brewed elixirs dispensed with solemn reverence at Jandy's Pub – the crowning glory of the World War II-vintage Officers Club. Both Kid and Sums knew that the true path that lay before them was in the razor-thin gap between the here and now and the Kingdom of God; between Heaven and Earth; between Darth Vader's carpeted office and the squadron parking lot; and between runway 27 and the airspace controlled by London Center. The true path was in the 'run, Rachel, run' space that was best defined as uncontrolled airspace just north of Hadrian's Wall.
And so it begins – the quest for spiritual growth. Two pilgrims who already learned that physical growth and maturity is based on the key factor of time. They knew that intellectual growth is based on education and learning. And in the story that follows – you will see that they learned that spiritual growth is based on one thing and one thing only – suffering. And suffering is the one thing that Christian pilgrims all experience in their spiritual growth. Still, we do not do it alone or in our own strength. We learn that we can do all things through Christ Jesus; we know that the Lord has sent the Holy Spirit as another comforter; and we know that we must don the full armor of God – and prepare for spiritual warfare.